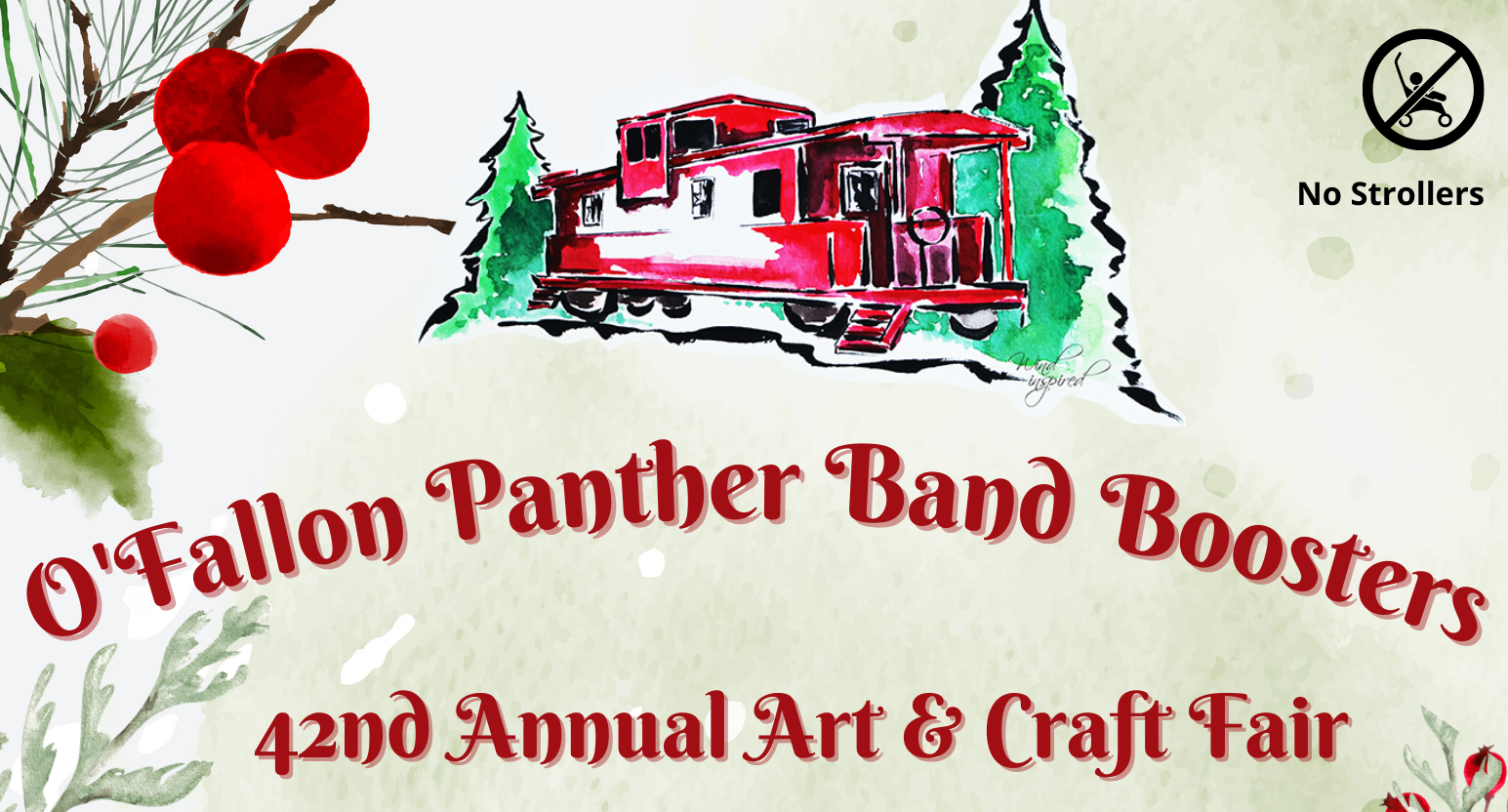 O'Fallon Band Boosters Art and Craft Fair
Saturday - Nov. 4th, 2023 - 9 AM - 5PM
Sunday - Nov. 5th, 2023 - 10 AM - 4 PM
A long-standing tradition in the St. Louis Metro-East area, the O'Fallon Panther Band Boosters Art and Craft Fair, features over 225 talented artists and crafters from across the region. All proceeds directly benefit our award-winnning band and color guard programs. Be sure to stop by our Bistro and Bake Sale to sustain your strength while shopping for unique holiday gifts.

Tickets available at the door: Adults $5, Children ages 3-10 $2, Weekend Pass $6.


NO STROLLERS ALLOWED AT THE FAIR
For the safety and comfort of our customers we do not allow the use of children's strollers inside the fair. Customers and vendors are always welcome to use Medical Assist Devices inside the fair.
Questions? Please email craftfair@othsband.com
Interested vendors should submit photos, an estimated price point, and a description of your HAND-CRAFTED items to craftfair@othsband.com. A reply will be sent when your email is received. The craft fair committee takes into consideration the number of crafters making similar crafts in order to make it a profitable fair for all vendors and a pleasurable experience for the shoppers. If accepted, you will be emailed a contract. We ask that you return the contract and payment within one week of approval. We do not allow direct sales vendors at our fair. We do not post a copy of our contract on any of our social media sites.
Follow the OTHS Art and Craft Fair on Facebook!