RSS Feeds
What is RSS? RSS stands for "Really Simple Syndication." it provides a way for you to grab important information from web sites on the internet automatically using Outlook, myAOL, My Yahoo, Google and other RSS readers.

You can get an RSS feed of the band web site calendar. This allows you to easily see what is happening on the calendar without having to go to the web site and dig around. You willnot be able to see any "protected" information such as trip schedules, etc.

What does it look like?

Different programs render the results of the RSS feed differently. For example, this is what you will see on your Google home page: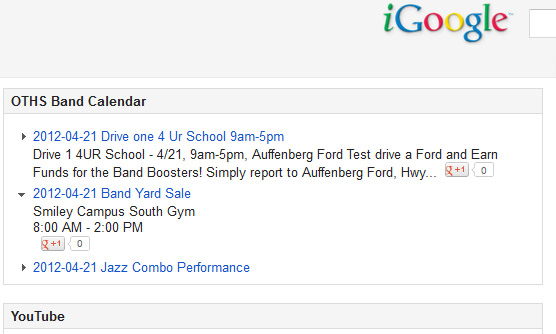 My Yahoo shows the RSS feed as a section on your home page: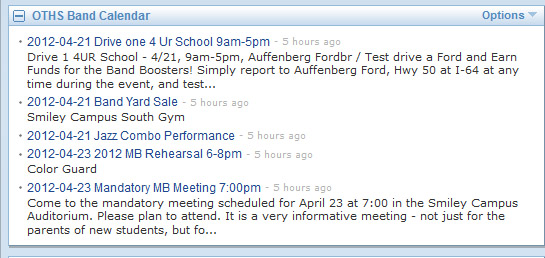 Yahoo allows you to specifiy how many items you want to see: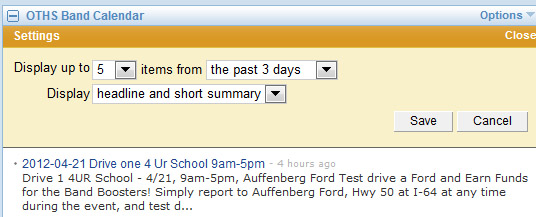 How do I use an RSS feed?
Firefox

just click on one of the two links below to add the RSS Feed using the Firefox browser:





Band Calendar



Outlook

The following link provides instructions for adding the RSS feed to Outlook



Adding an RSS Feed in Outlook



You will need the following link:



To add an RSS feed to myAOL, My Yahoo,
Google, or Newsgater simply click one of the buttons below: